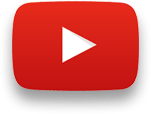 Shine the Movie
---
The Shine movie is a story about family, community, culture, and standing up for what you believe in.
Shine focuses on brothers, Ralphi and Junior, two of New York's Spanish Harlem's most celebrated salsa dancers. Once close, a devastating tragedy creates a deep divide between them that alters their relationship and futures.
---
"Our music and dancing connects us… from the very first beat to the very last echo…"
- Ramon Matas (David Zayas) in Shine
---
After an absence of 7 years, and in the wake of several suspicious fires, Ralphi reluctantly returns to his old neighborhood. However, he is not the same person seen at the beginning of Shine; he's traded his salsa shoes for a suit and tie, and is back in town working on a commercial real estate development deal.
Ralphi is reunited with his brother, only to find that time does not heal all wounds and that the two are on opposing sides of gentrification. Junior, who followed in his father's footsteps, has become an elite salsa dancer and an activist determined to preserve his community at all costs.
---
"And tonight… that beat is just beginning."
- Ralphi Matas (Jorge Burgos) in Shine
---
Shine shows Ralphi confronting his past in order to succeed in the present. As the story unfolds, Ralphi will be asked to risk the life he's worked so hard to build in order to reconnect with his brother and ex-girlfriend and to protect his community
Will he once again find the beat? Watch the Shine trailer now.
---
SUBSCRIBE
Sign up to receive news and updates.
---