CAST
About The Shine Movie Cast
---
Jorge Burgos (Ralphi)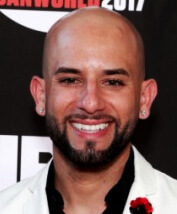 Jorge Burgos is a world-renowned dancer. Burgos is best known as a pioneer in the bachata dance community. He, along with his dance partner, La Alemana, have over 200 million views on YouTube, the highest number of any Latin dance artist.
Burgos was born in Puerto Rico. At the age of six he moved to Orlando, Florida with his parents and brother. There Burgos excelled at just about everything he tried. He grew up playing baseball and was later offered a baseball scholarship to Saint Leo University in Tampa, where he graduated with a Business Management Degree in 2005.
Burgos was introduced to New York style salsa at a local nightclub in Tampa. Intrigued, he began taking salsa classes. The instructor of the studio quickly noted Burgos' talent and potential. Within eight months he was teaching salsa classes.
After graduating, Burgos found himself faced with a potential life changing choice between pursuing baseball or salsa as a career. It took him a lot of home runs and dancing to burn all that energy into a decision. Thank goodness, dance had become his first passion!
In 2008, Burgos, Tanja Kensinger (La Alemana), and Rudi Lopez (El Tiguere) founded Island Touch Dance Academy in Tampa, Florida.
Burgos' ear for melody and rhythm shows in the musicality of his choreographies. Along with La Alemana, Burgos choreographs every routine performed by the Island Touch Pro team and global Island Touch Dance teams. As an instructor, Burgos is known for his depth of technical knowledge and clarity of instruction. His classes are always fun and filled with sexy dance moves that are both practical and social dance-ready.
Burgos currently resides in Southern California.
---
Gilbert Saldivar (Junior)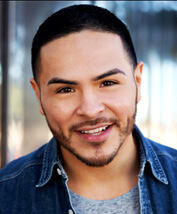 Gilbert Saldivar is a professional dancer turned actor who is known for his role opposite Chris Brown in Stomp the Yard. Gilbert became a familiar face after securing a recurring role on Season 3 of the Hulu series East Los High.
As a dancer, the Houston native has performed in 3 Super Bowl Halftime shows with Janet Jackson, Madonna, and Katy Perry. He is best known for his tours and live performances with Christina Aguilera and Jennifer Lopez. He has appeared in Aguilera's videos for the hit singles "Candyman," "Dirrty," "Can't Hold Us Down," and "Ain't No Other Man." Other notable music video appearances include Janet Jackson's "All Nite (Don't Stop)," Jennifer Lopez's "I Luh Ya Papi," and Britney Spears' "Hold It Against Me." He has also been able to cross over to the Latin Music world to join forces with artists like Luis Fonsi, Ricky Martin, Daddy Yankee, Wisin, Yandel, and Pitbull.
In 2001, Saldivar decided to move to Los Angeles in search of new horizons. Soon after his arrival, he secured a spot in Jennifer Lopez's "Ain't It Funny" music video, and he joined her 2001 Puerto Rico concert special "Let's Get Loud," as well as her MTV VMA's performance that year. His first performance with Christina Aguilera was in February of 2002.
Before sharing the stage with A-list pop stars, Saldivar spent his childhood years training and performing as a ballet folklórico dancer. He's performed with various groups throughout Texas, Mexico, and France. He is a co-founder of A.D.C. (Art Dance Culture) Studios of Houston where they offer classes in ballet folklórico, jazz, hip-hop, ballet, and contemporary for youth dancers.
Saldivar currently resides in Los Angeles and is about to join Christina Aguilera on her upcoming and highly anticipated "Liberation Tour."
---
David Zayas (Ramon)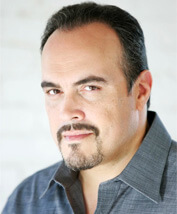 David Zayas is best known for his role as Angel Batista on the Golden Globe®-nominated psychological drama Dexter.
Recently, Zayas was seen as "Sal Maroni" on the Fox series Gotham, "Sheriff Aguirre" on the Netflix series Bloodline, and "Eduardo Magana" on the Hulu series Shut Eye. His other recent television credits include Saint George (FX), Seven Seconds (Netflix), Blue Bloods (CBS), Quantico (ABC), and The Guest Book (TBS).
While working on the crime drama The Beat, Zayas met Emmy Award®-winning television writer and producer Tom Fontana, who went on to create the role of "Enrique Morales" on HBO's Oz especially for him.
It isn't just television credits Zayas has racked up. He's also starred in a slew of films including The Expendables, Skyline, 13, Michael Clayton, Sixteen Blocks, The Savages, Bringing Out the Dead, The Yards, Undefeated, Wit, Angel, and The Interpreter. Zayas also starred opposite Helen Hunt in the indie feature Ride, starred opposite Ellen Page and Allison Janney in the feature Tallulah, and appeared in the film remake of the 1982 movie musical Annie opposite Jamie Foxx and Cameron Diaz.
A former New York police officer, Zayas began his acting career with LAByrinth Theater Company in 1992. He has starred in more than thirty theater productions, most with The LAByrinth Theater Company, including: Jesus Hopped the 'A' Train, In Arabia We'd All Be Kings, Our Lady of 121 St., and the Pulitzer Prize®-winning Anna in the Tropics on Broadway.
Jadi Collado (Griselle)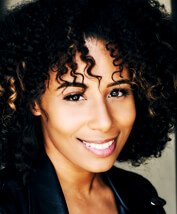 Jadi Collado is an American-born Latina actress who has graced local and regional theaters as well as "pushed it" in international arenas with hip-hop legends Salt n Pepa and salsa megastar Karel Flores.
Collado began her acting career at William Esper Studios until she was invited into Actor's Equity. She is a proud full-fledged member of SAG-AFTRA. Her theater credits include Cutman, A Boxing Musical, Queen Latina-The Reboot, and The Sentinels.
Collado is a Columbia University graduate, LAByrinth Theater Company Intensive Ensemble alum, and loves gummi bears.
---
Read Shine: Director Anthony Nardolillo's Statement
Read Shine: The Filmmakers
Read Shine: The Cast
---
SUBSCRIBE
Sign up to receive news and updates.
---